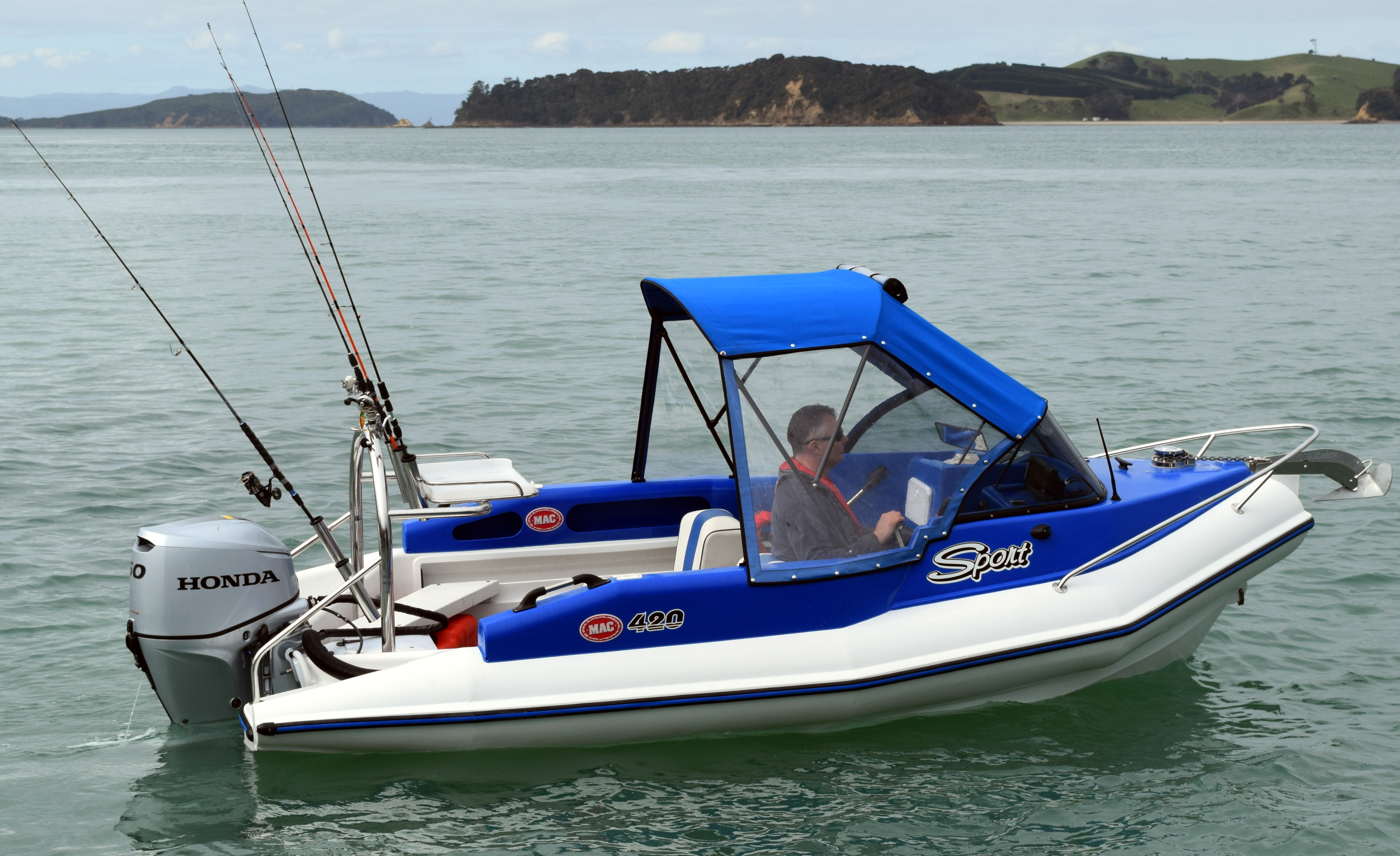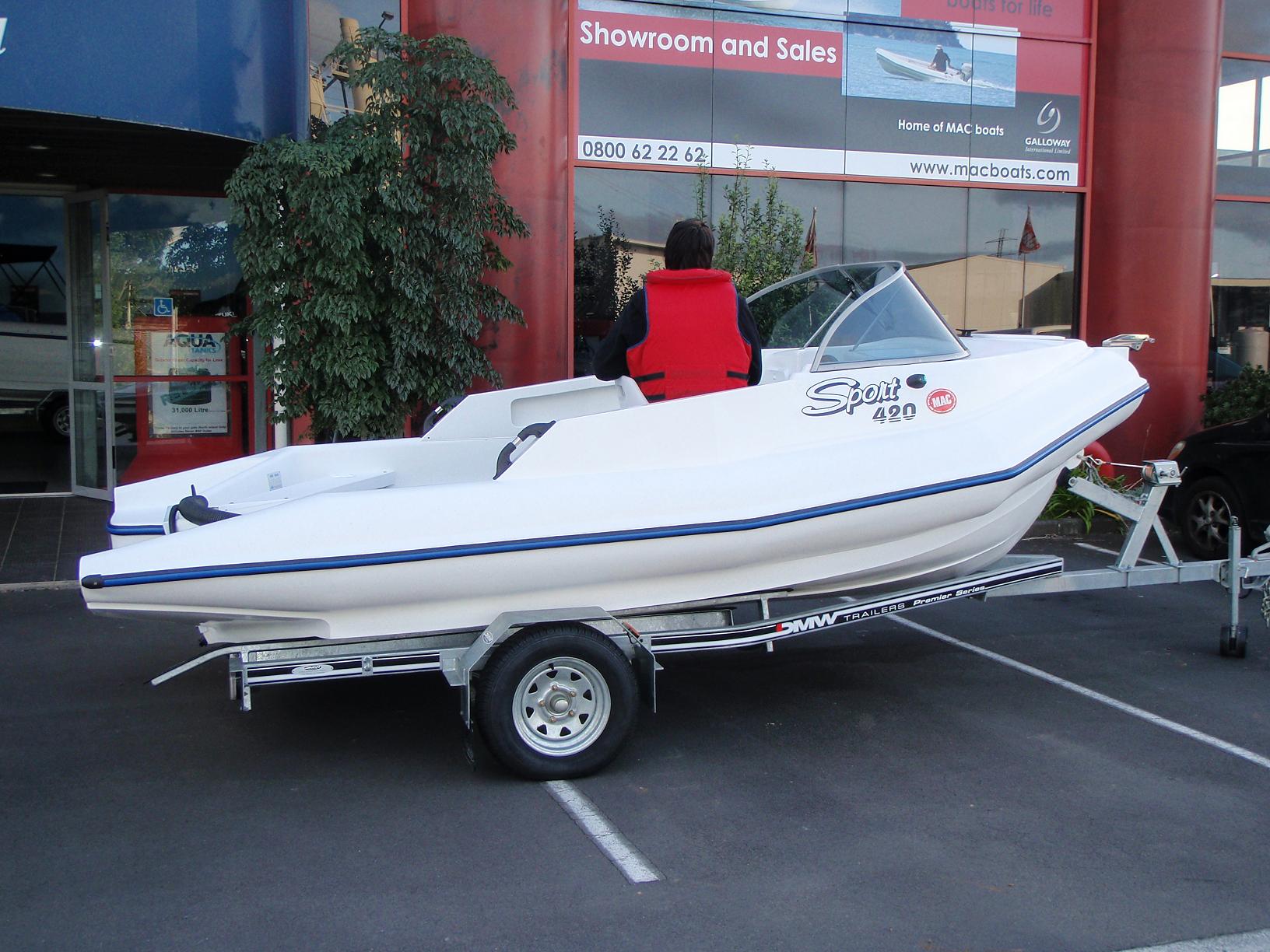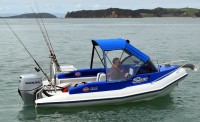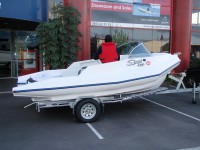 This 420 model is ideally suited for first-time family boating
needs, with the added feature of high sides providing security when in a heavy sea and with a young family on board. Pontoon boats are unbeatable for stability and the MAC 420 is no exception which is why the Coastguard use the MAC 420. Try out the Coastguard training Boat and get your 'Day Skippers Certificate' using our MAC 420 Sport.
| | |
| --- | --- |
| Length | 4.2m |
| External Beam | 2.2m |
| Internal Beam | 1.7m |
| Rating | 30hp – 60hp |
| Hull Weight | 375kg |
Standard Features:
Fender Strip, Outboard Bracket, Towing Eye, Foam, Anchor Cleat, Anchor Hatch, Anchor Bin, Grab Handle (1pair), Pedestal Skipper Seat (1), Electrical System, Steering, Rear Seats, Drain Bung, Sport Foredeck, High Sides, Rod Holders (1pair), Walk Through Screen, Glove Box, Passenger Grab Handle, Nautilex Floor
Colour
White as standard (Ask dealer about colour)
| | |
| --- | --- |
| Freeboard | 400mm |
| Deadrise | 11° |
| Transom Height | 20″ Long Shaft |
| Capacity | 5 Persons |
| Warranty | 5 Years |
Available Options:
Seats, Skipper Seat on Pedestal Base, King Queen/Skipper Seat Fitted, Back to Back Seat Fitted (inc Base), Upholstery, Skipper Seat Upholstery, Queen Seat Upholstery, Back to Back Upholstery (1piece), Lifting Eyes Fitted (1pair), Ski Cleats Fitted (1pair), Rod Holders Small (1pair), Grab Handle (250mm), Grab Handle (150mm), Side Pockets Fitted.
"Bought a MAC 420 with a 30 Yamaha tiller steer. Put a pedestal and seat at the back, another opposite side midships. Had a custom bow-rail made for it, what a fishing machine it is. Very balanced and planned very well. Awesome boat!"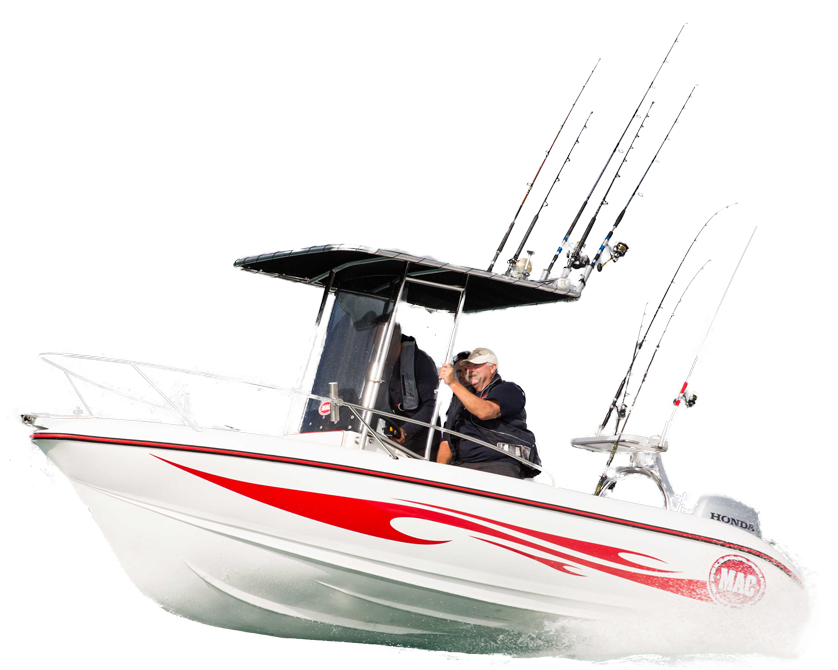 Copyright ©
Galloway International Ltd 2020
Mac Boats ®