MAC Boats ® first started business in Tauranga New Zealand in 1986 originally designed by Gary MacDougall. This is how the name MAC originated. The first boat was a polyethylene 2.1 metre dinghy. This dinghy was a great success with national sales and exports to Japan, Canada, U.S.A and Australia. Due to the success a 3.4 metre boat was introduced into the range. Both of these boats are still being sold some 20 years later.
Trialed & Tested
Mac Boats are Build to:
MSA Standards (Maritime New Zealand)
US COAST GUARD Standards
CE Certification (Europe)
ISO 9001
ISO 14001
ECO Smart
Galloway International Ltd
are proud members of the New Zealand marine Association of Rotational Molders Australasia. These certifications mean that all our processes, from boat design and manufacturing through to raw materials and finished products are certified to meet the highest design and manufacturing standards.
"Bought a MAC 420 with a 30 Yamaha tiller steer. Put a pedestal and seat at the back, another opposite side midships. Had a custom bow-rail made for it, what a fishing machine it is. Very balanced and planned very well. Awesome boat!"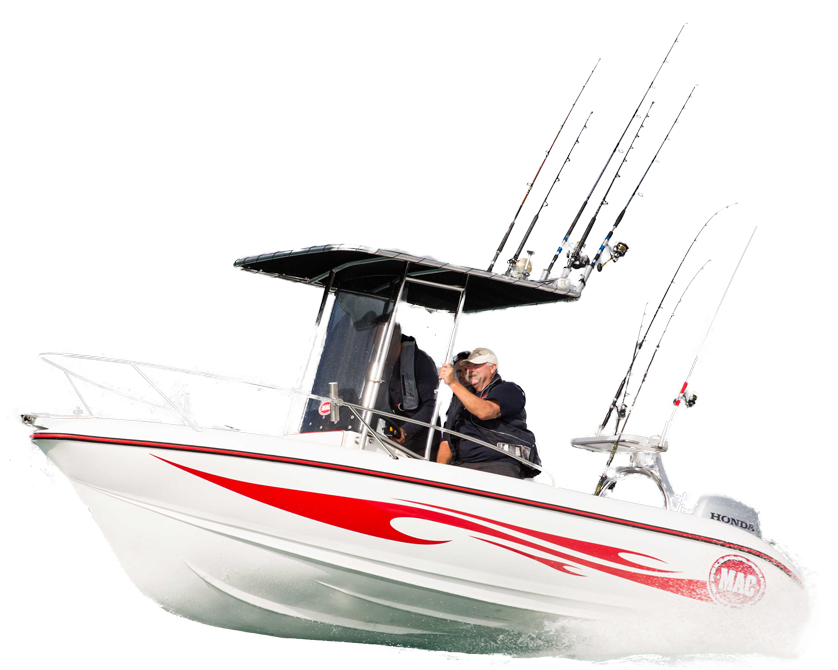 Copyright ©
Galloway International Ltd 2020
Mac Boats ®